Thanksgiving has always been my favorite holiday. I'm in charge of place cards and activity ideas again this year. Last year, I was going to write on little pumpkins, but I decided to make these place cards instead. So this year, I'm doing the little pumpkins idea.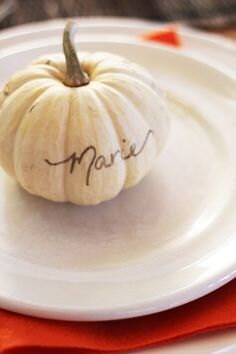 My Pinspiration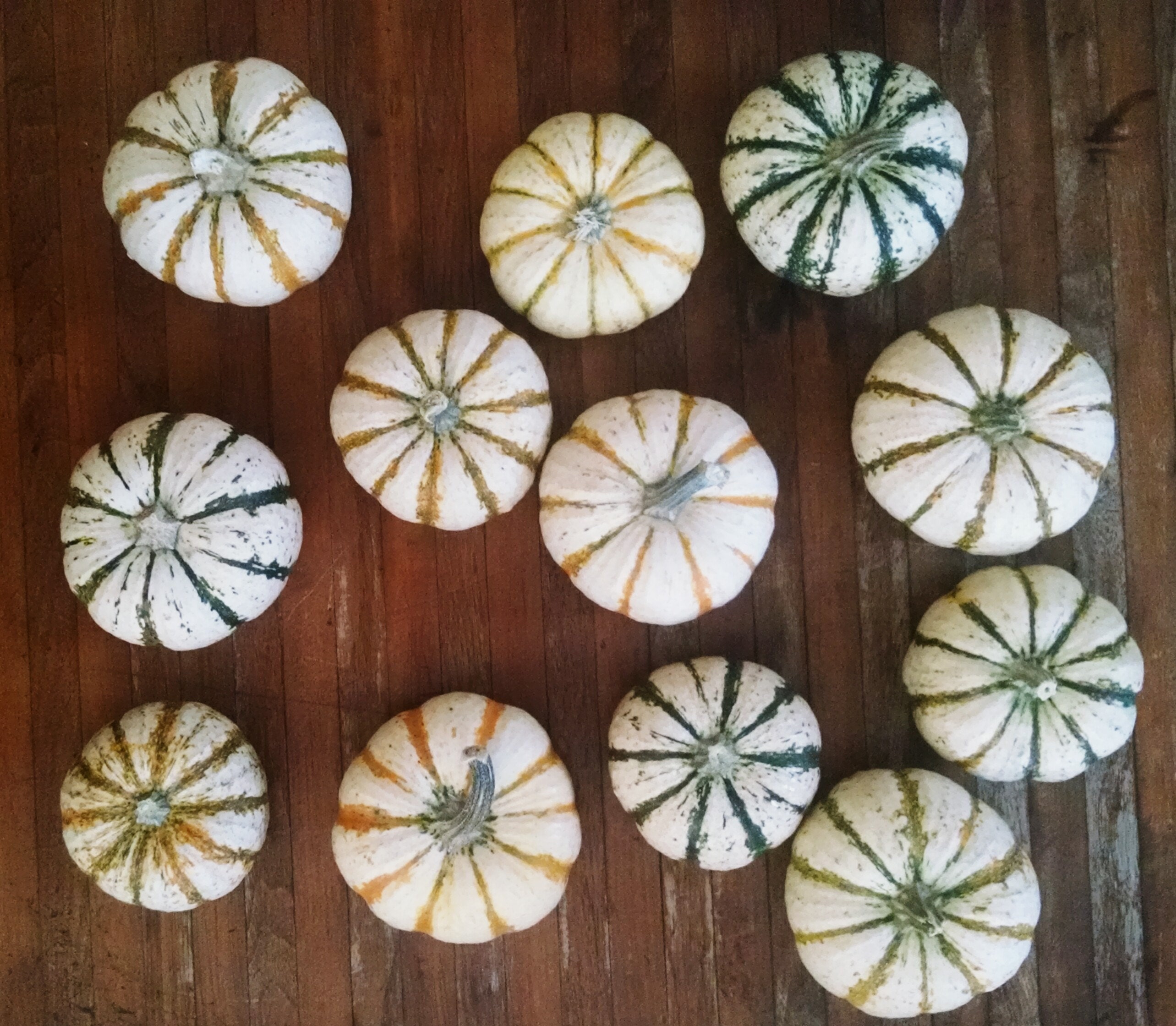 Hubs found these super cute pumpkins.
I started out with my gold paint pen, and I made mine first in case I messed up. Good thing because it turns out the gold didn't show up very well on the pumpkin stripes. So I had to draw over it with my thick black sharpie. These pumpkins are also a bit bumpier than I was expecting, making for a slippery and bumpy writing surface.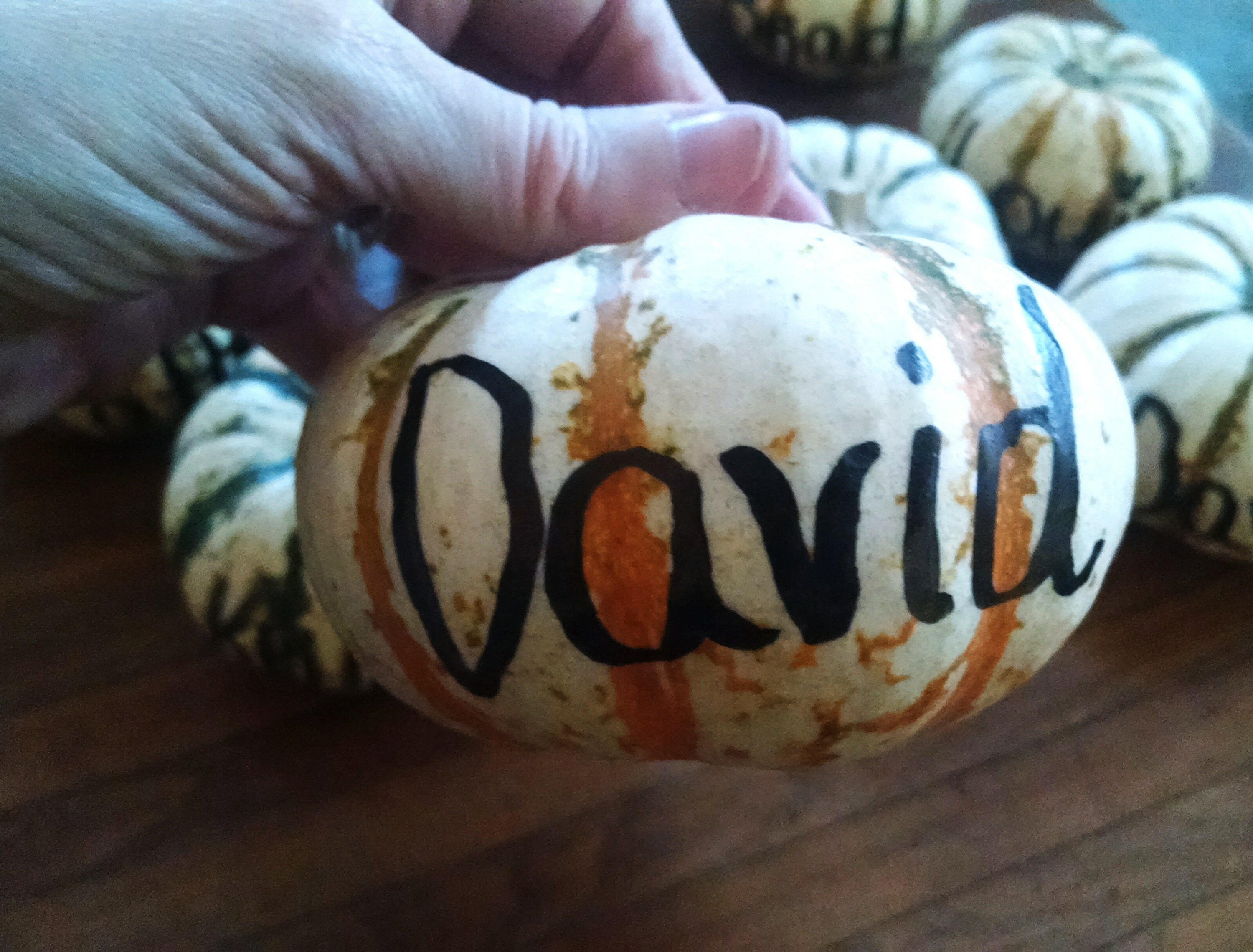 I cannot write small and dainty to save my life!
I still think they turned out pretty darn cute.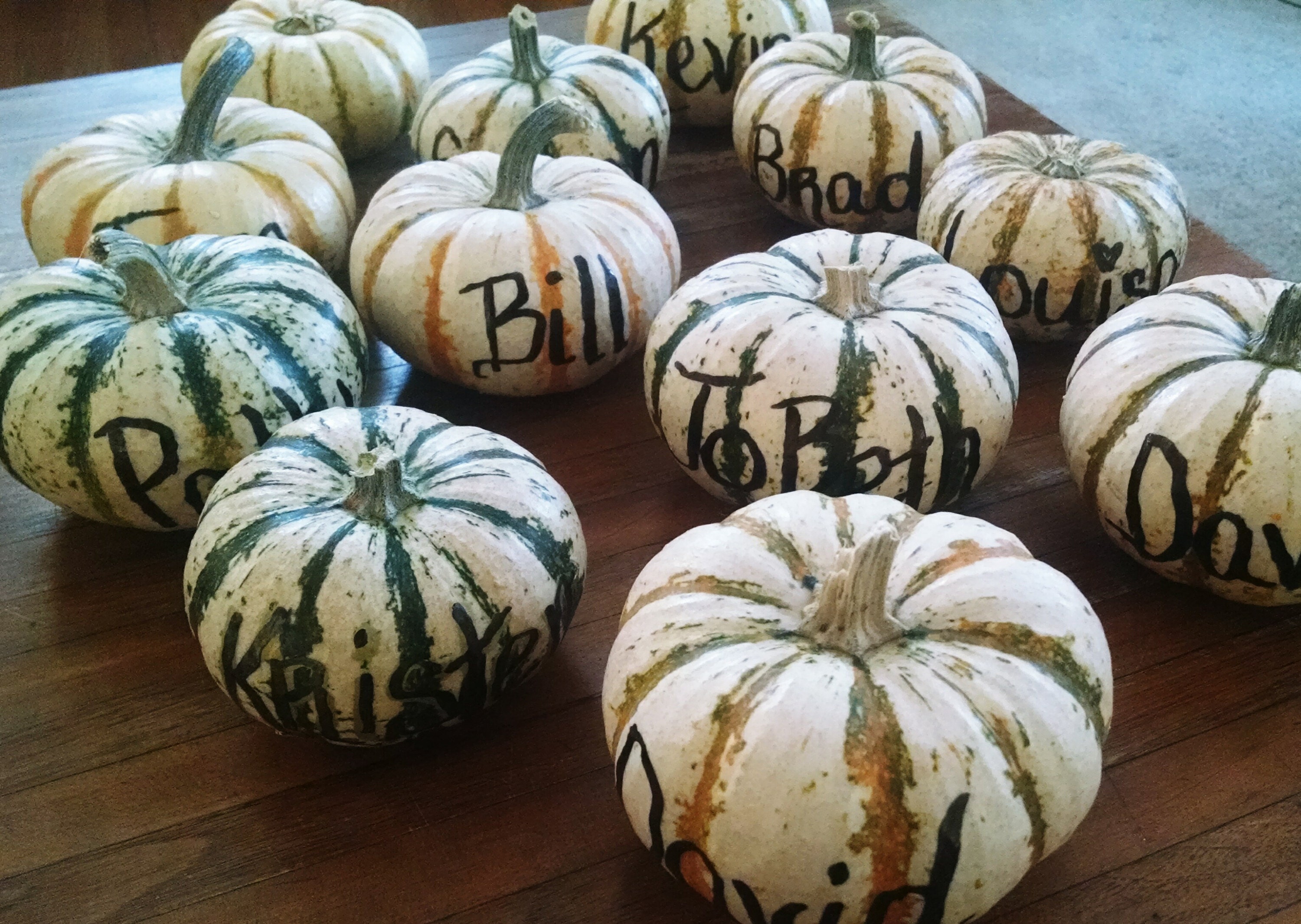 Nailed it!
Now on to the conversation starters. Last year, I wrote some questions that made us all have to think a bit. This year, we'll have baby Louisa [she's actually almost 3] to play with and look after, so I wanted some questions that were a bit more light-hearted and fun. Once again, I went to the ole Pinterest drawing board. I mean seriously, is there a better place to get ideas?!?! I liked two concepts – "Would You Rather" and specific gratitude questions – but the examples weren't quite right. So I googled it and found 10 of each that I think will work for our crowd. We'll have 10 adults, so we can each answer 2 of them or have everyone answer 10.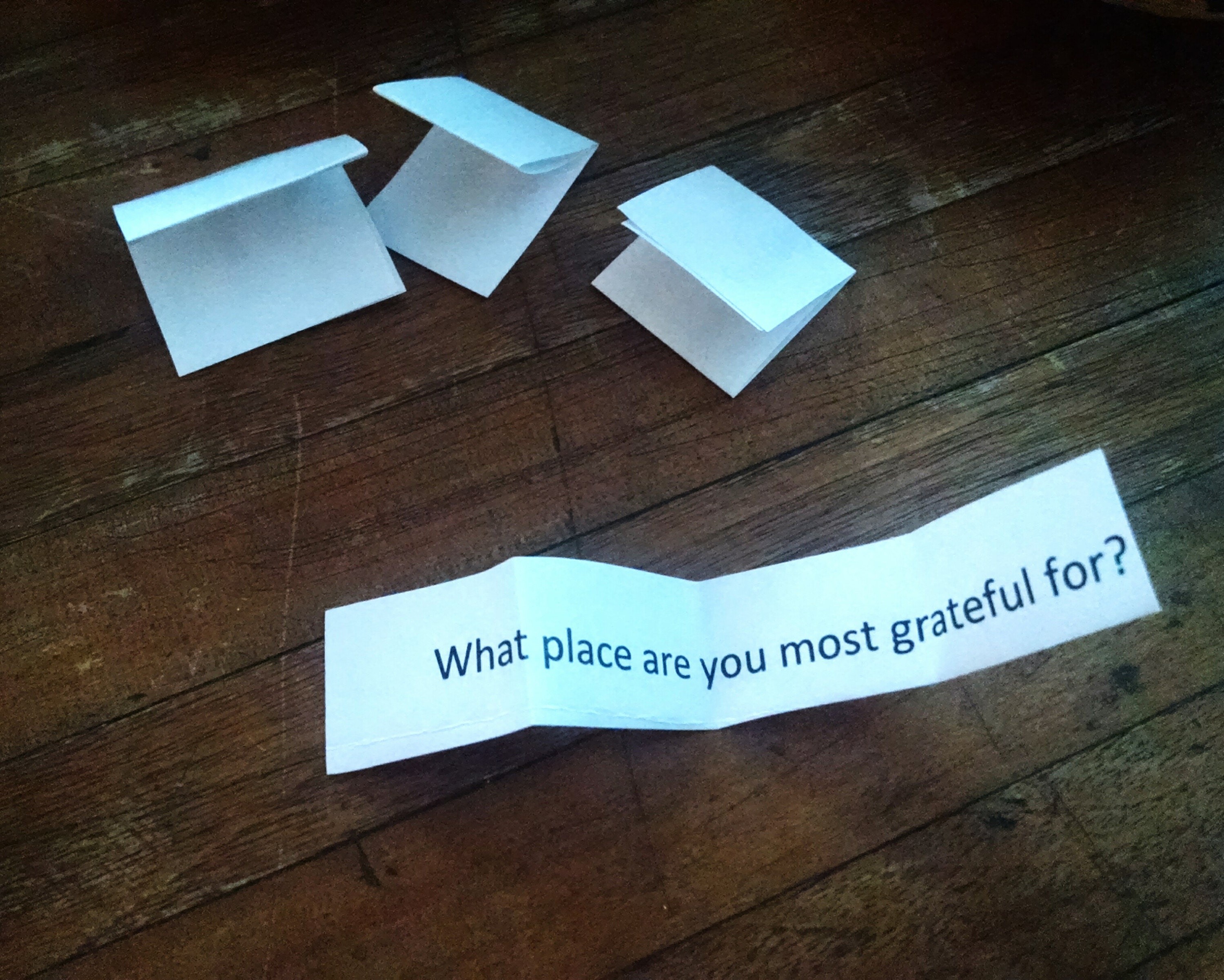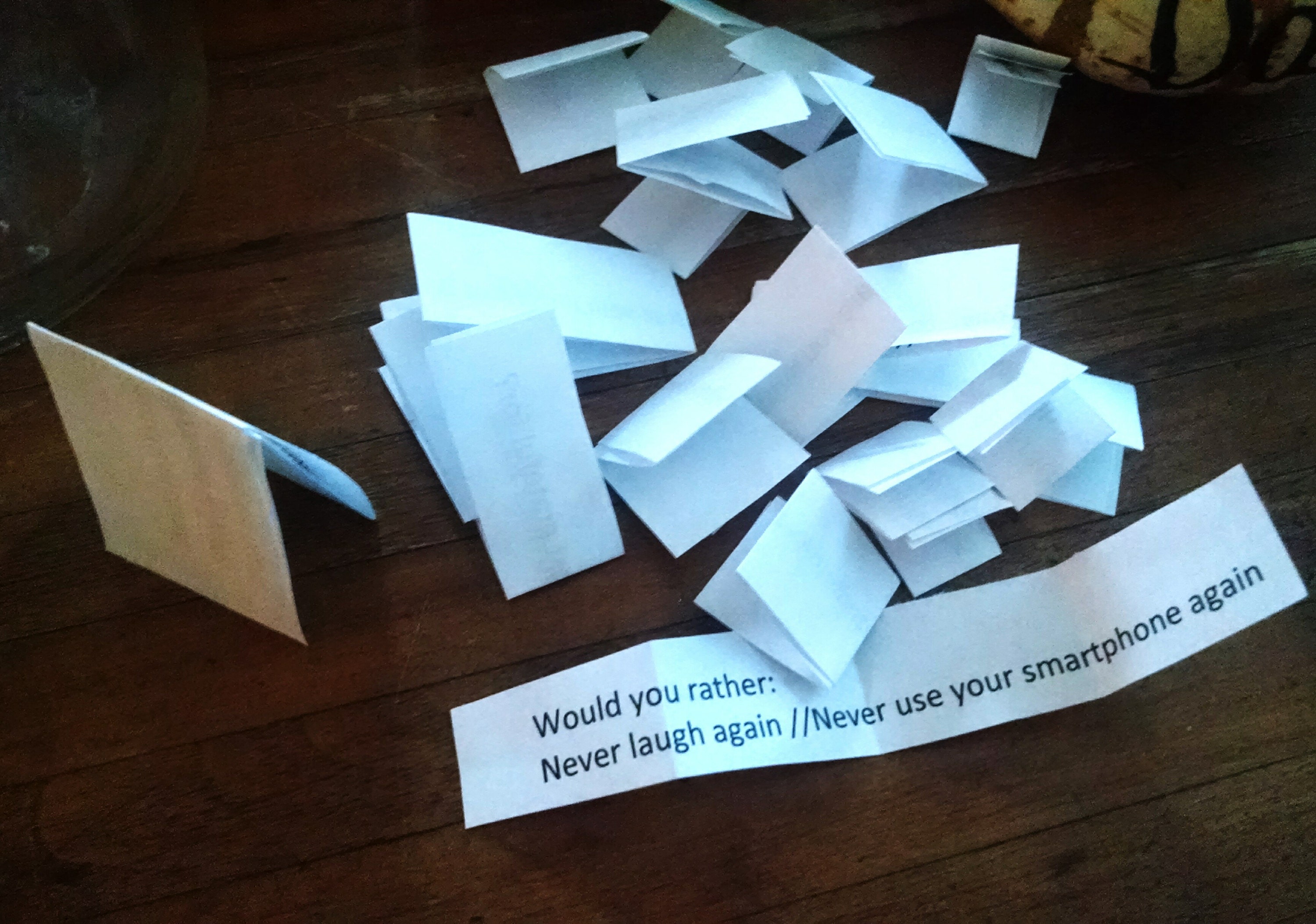 I'm going to put the slips of paper in a large bell jar that we can pass around after dinner.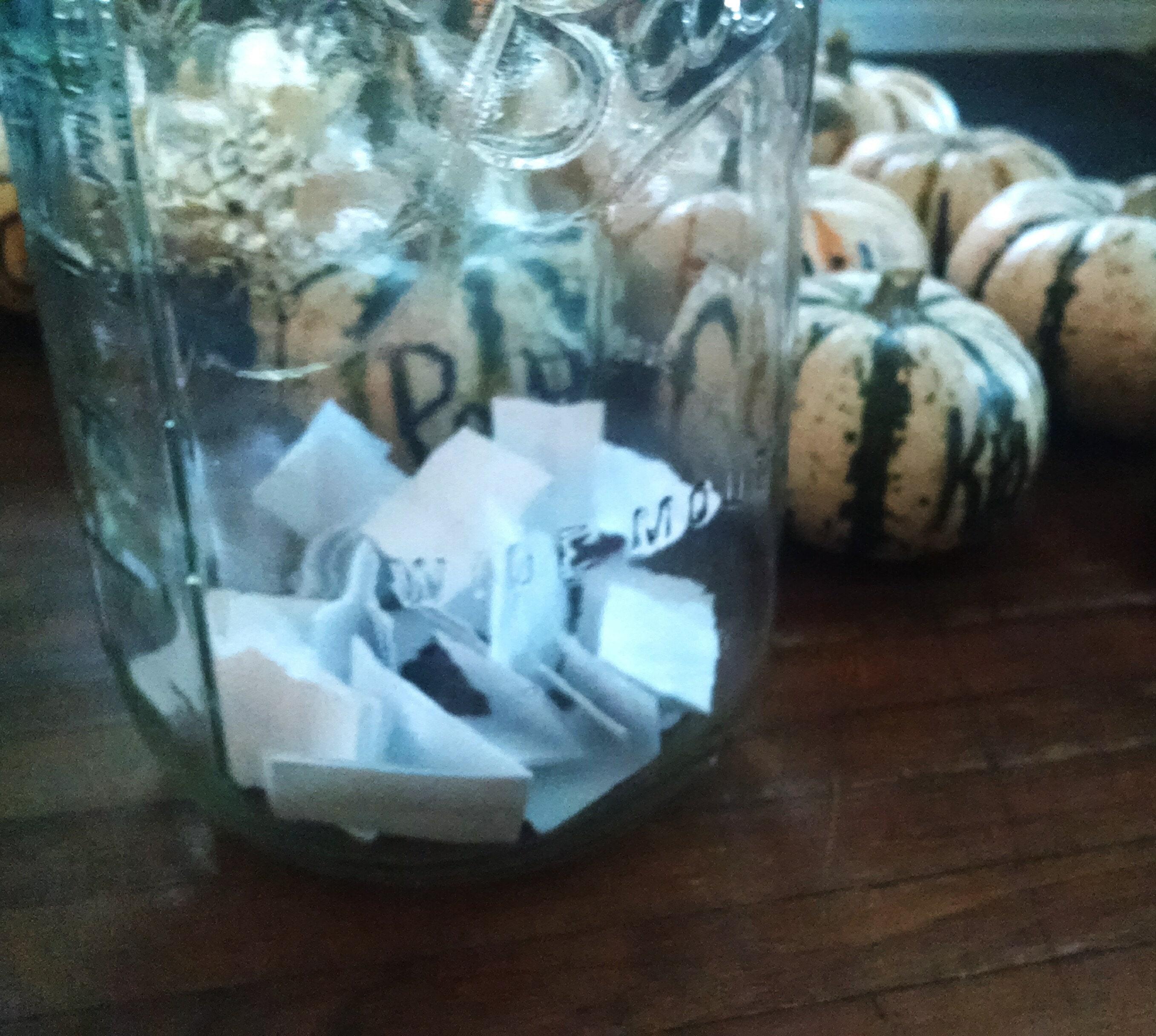 Shake up the jar and draw a question!
Can't wait to hear everyone's answers! And see what the final table setting looks like with the cute little pumpkins. Happy Thanksgiving!
How do you celebrate Thanksgiving? Any special traditions?  
This is my story. Tell me yours.
 November 23, 2016 Tagged activities, creativity, family, family fun, holiday fun, holidays, inspiration, journalu, love, memories, place settings, planning, Thanksgiving