I have been creating travel journals for other people for about 6 years now. Finally, last SeptemberI had the opportunity to make one for myself and use it to document our first week-long vacation in 6 years! We took a road trip; headed south with pretty much no timetable. We were staying with friends for part of the journey, so we had to make sure we were at their house by a certain time and day, but other than that, we were free to stop whenever and wherever we wanted to. It was awesome.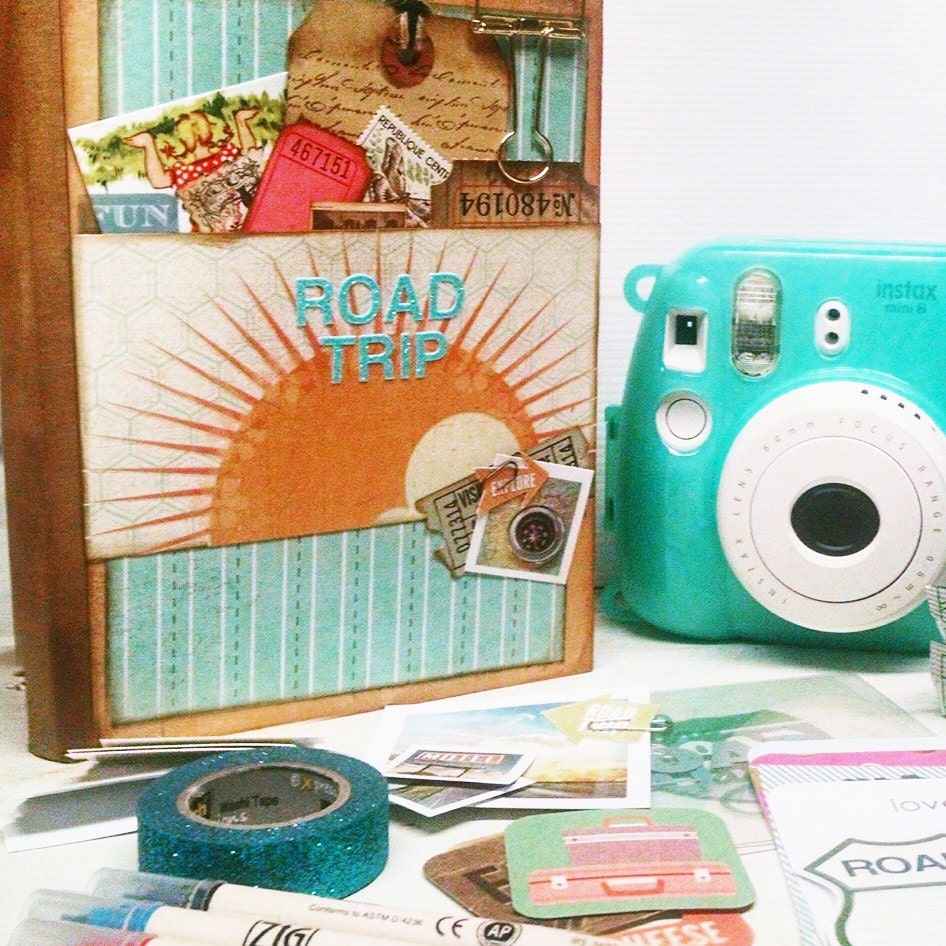 Some travel journal essentials: Instax camera, washi tape, embellies and tip-ins, assorted pens/markers, and of course the journal
People have asked me how to use a travel journal, or more specifically, why would someone use one other than to store photos of their vacation?
I want to clarify that keeping a travel journal is quite different from keeping a photo album. A photo album is literally just that – an album to store photos. It is generally put to use after the trip is over. But a travel journal is oh so much more.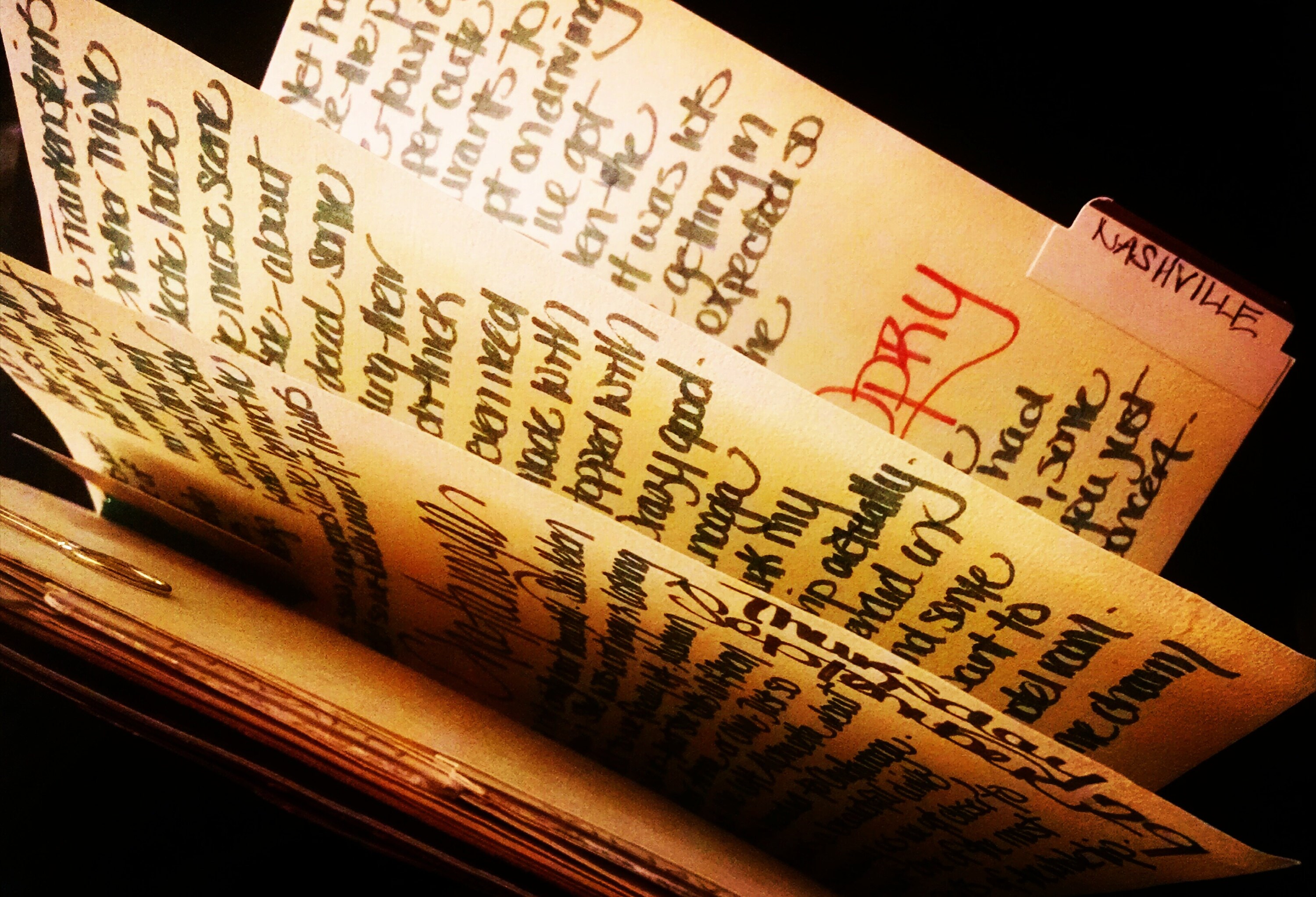 A travel journal is a journal created specifically to document your travels. What this means is that you can write about your trip, make note of favorite places you visited, sights you saw, restaurants you ate in, people you met, the way a certain place made you feel. You can stash receipts, tickets, and photos in it.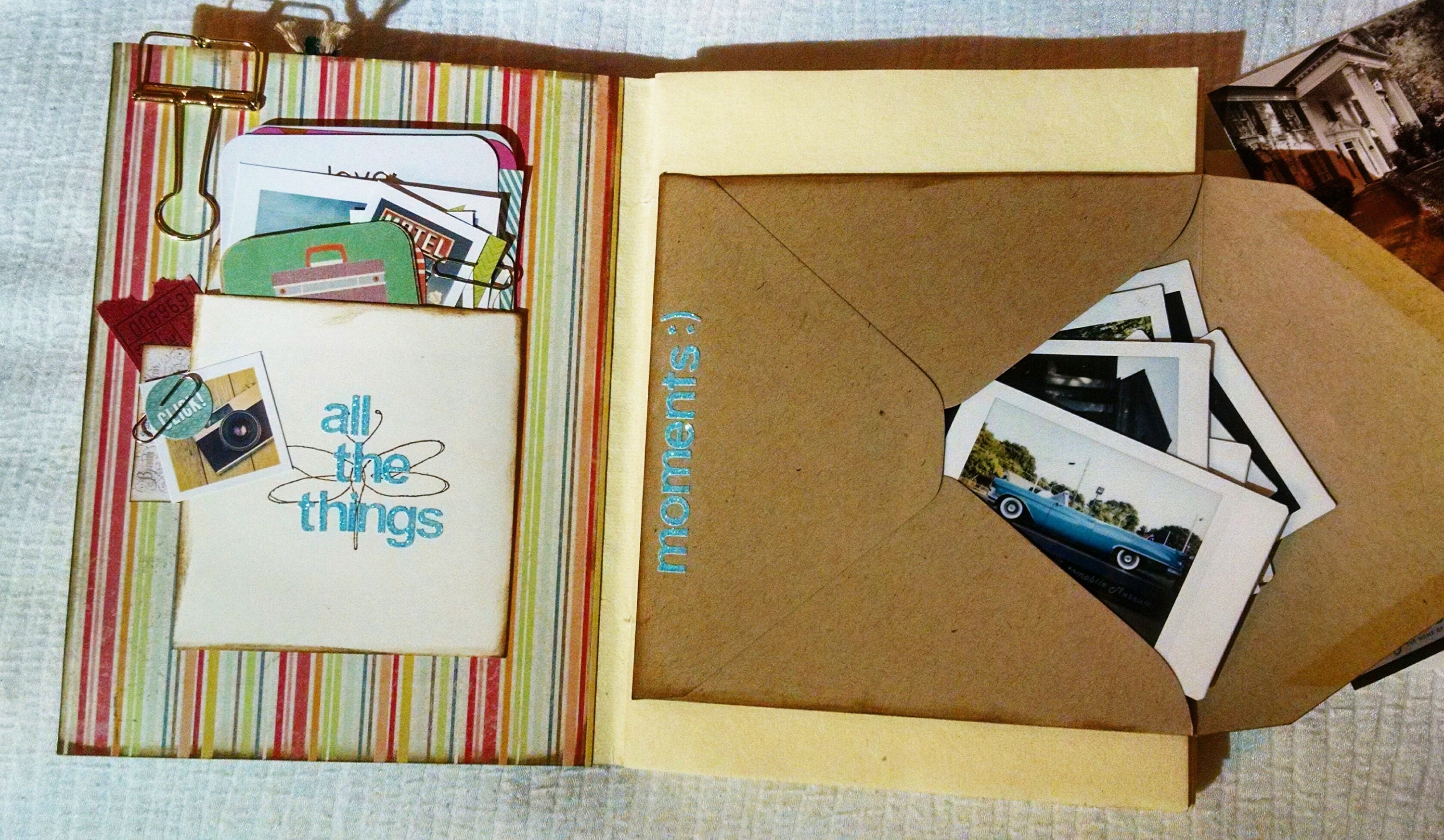 My travel journal has a pocket slip in the inside front cover to keep embellies and tip-ins I want to use [left] and an envelope to store my Instax photos in until I can adhere them into the journal [right].
A travel journal is meant to be used during the trip, to be carried with you, to be a part of the journey. If it gets a little tattered, or spilled on, or dirty, that's part of the fun.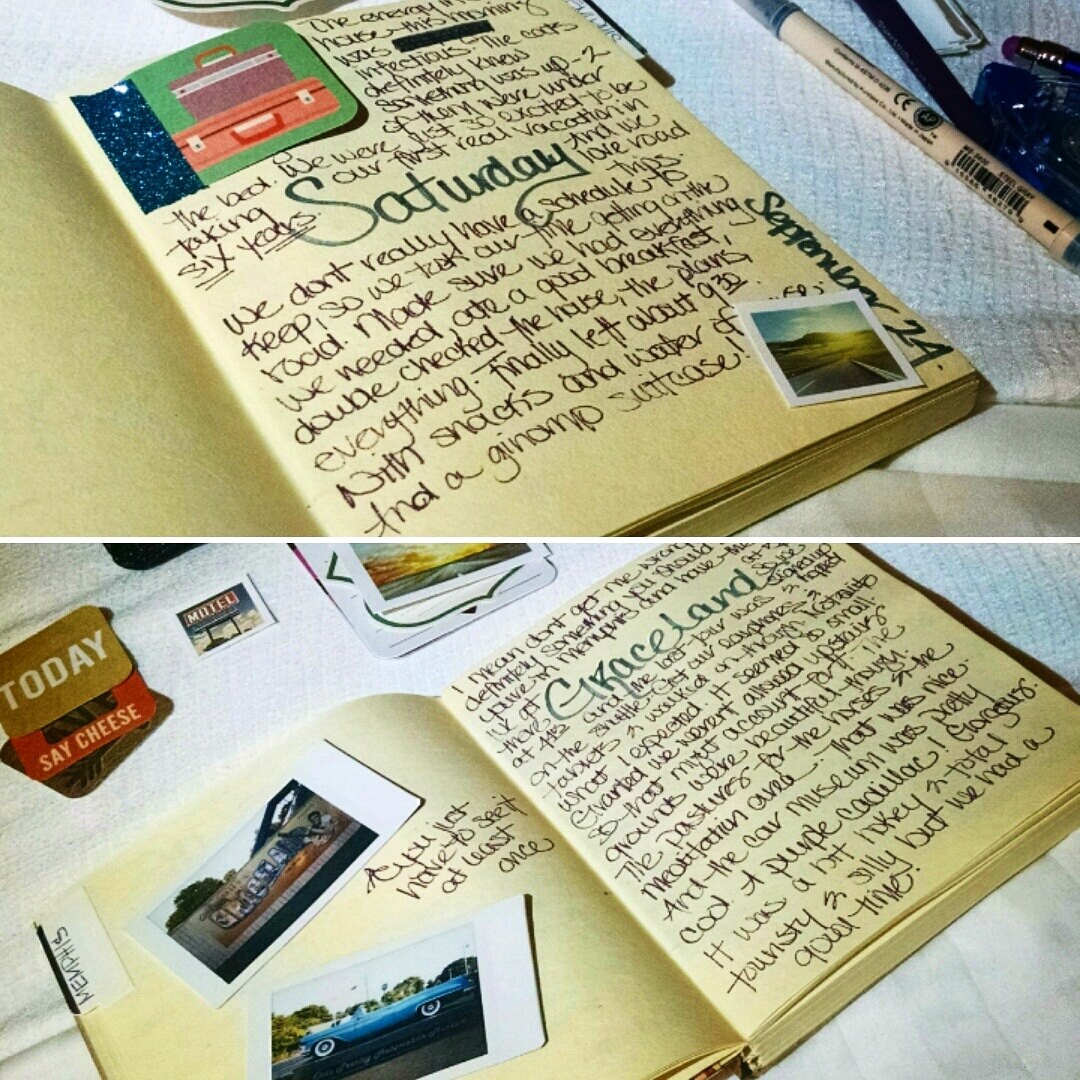 A couple pages from my journal. I tended to journal at the end of each day so I didn't forget anything, and so I didn't lose any mementos I'd gathered that day. I wanted to make sure to stick them to the pages so they didn't fall out!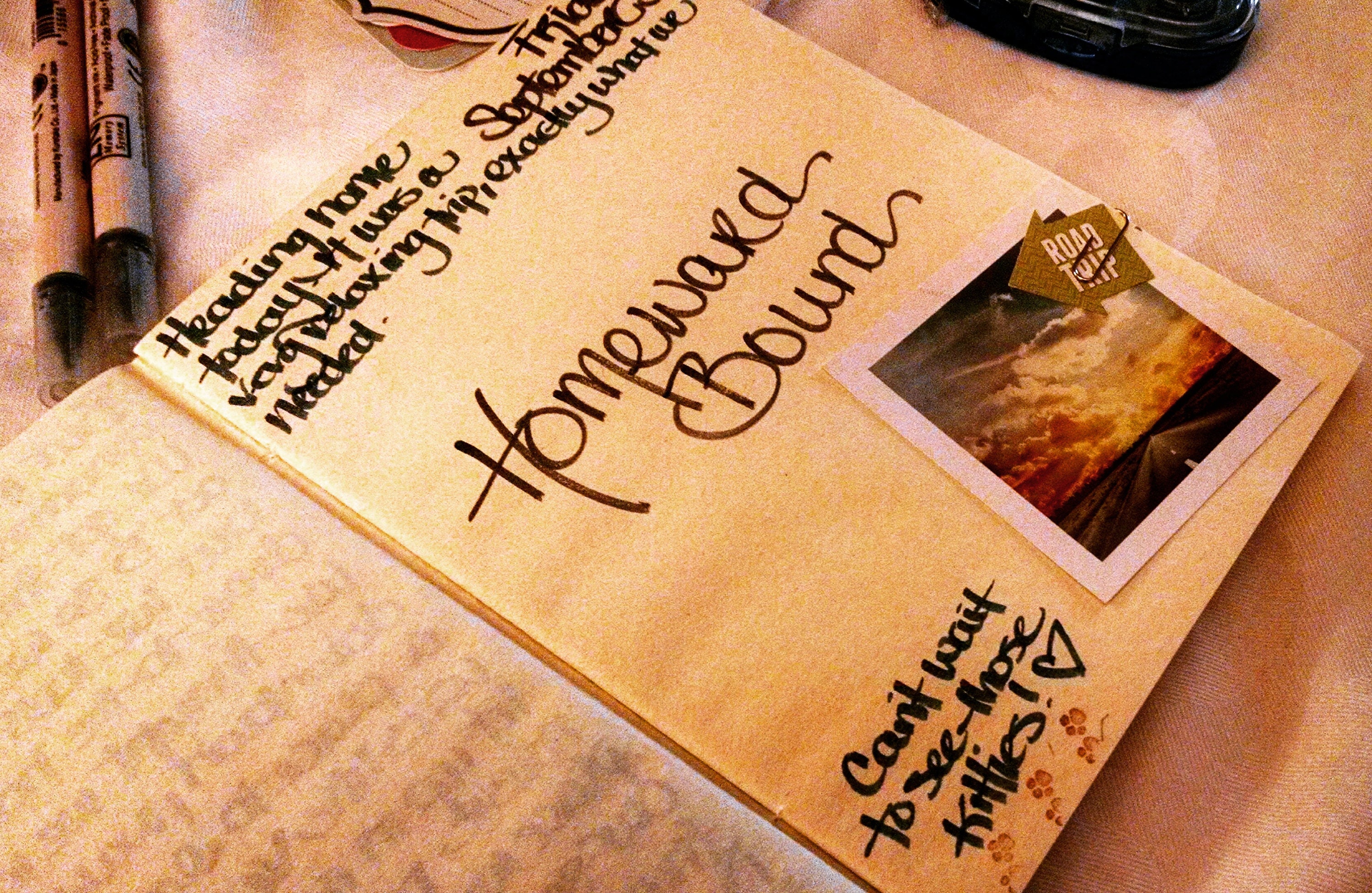 Some days I journaled over coffee in the morning. There are no real rules to keeping a travel journal – do what works for you!
Once the trip is over, your travel journal becomes your keepsake, storing all of your memories from that amazing vacation exploration getaway. It's a great way to tell your story and revisit it over and over, as many times as you'd like.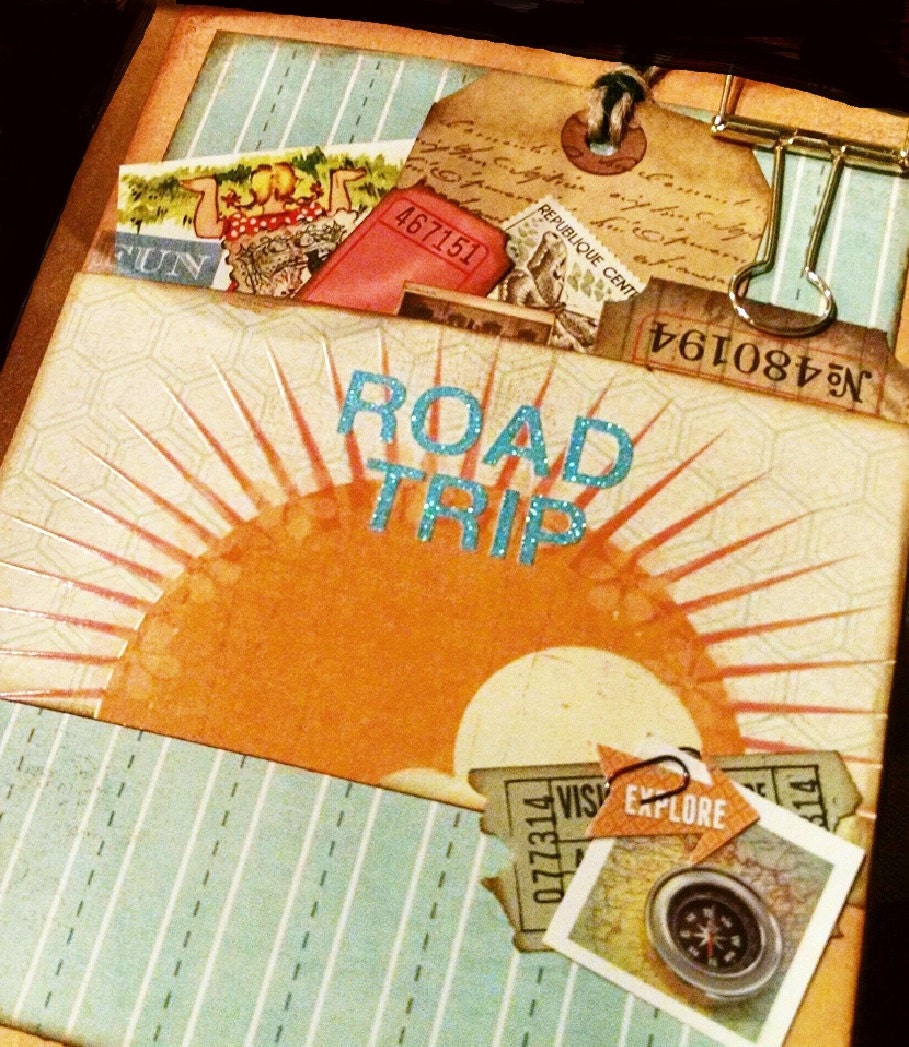 Road Trip Travel Journal
Do you keep a travel journal? What's your preferred method for documenting your trips? 
This is my story. Tell me yours.