Most of you know that I started participating in the One Little Word phenomenon back in 2012. A friend had told me about it, and I thought it would be a fun exercise. I had no idea how well it would work. 
My previous words have been:
2012 – Release – I was going through some tough stuff at the time, and I had decided that it was time to just let it all go.
2013 – Persevere – I needed to keep going, keep working through it all, keep releasing.
2014 – Believe – In order to persevere, I had to believe that everything would work out as it should. I had to believe that all my hard work would pay off, maybe not exactly as I envisioned, but something was bound to come of it.
2015 – Receive – I believed that I was worthy of and ready to receive all the gifts I had been working so hard for: peace, tranquility, abundance in any and all forms.
2016 – Listen – I was feeling a little lost, not sure what my next step was. The gears were churning, but I was trying to solve everything myself. I needed to just be still and listen to what the Universe was trying to tell me.
2017 – Trust – Trust that everything would work out as it should; trust the Universe; trust in my Higher Power; trust in myself and learn to trust in those around me.
Normally, I don't even think about my new word until sometime around the middle of December. But this time, my 2018 word popped into my head in September! I've been trying to continue to focus on my 2017 word through the end of the year, but my new word keeps creeping in, fighting to be heard.
If I've learned anything these past few years, it's to listen to those words.
My word for 2018: Focus - With all of the distractions in the world today, this one is super important for me. Focus on who or what is right in front of me; focus on the task at hand; focus on the person speaking to me; focus on my surroundings; focus on the details; focus on the big picture. This list could go on and on...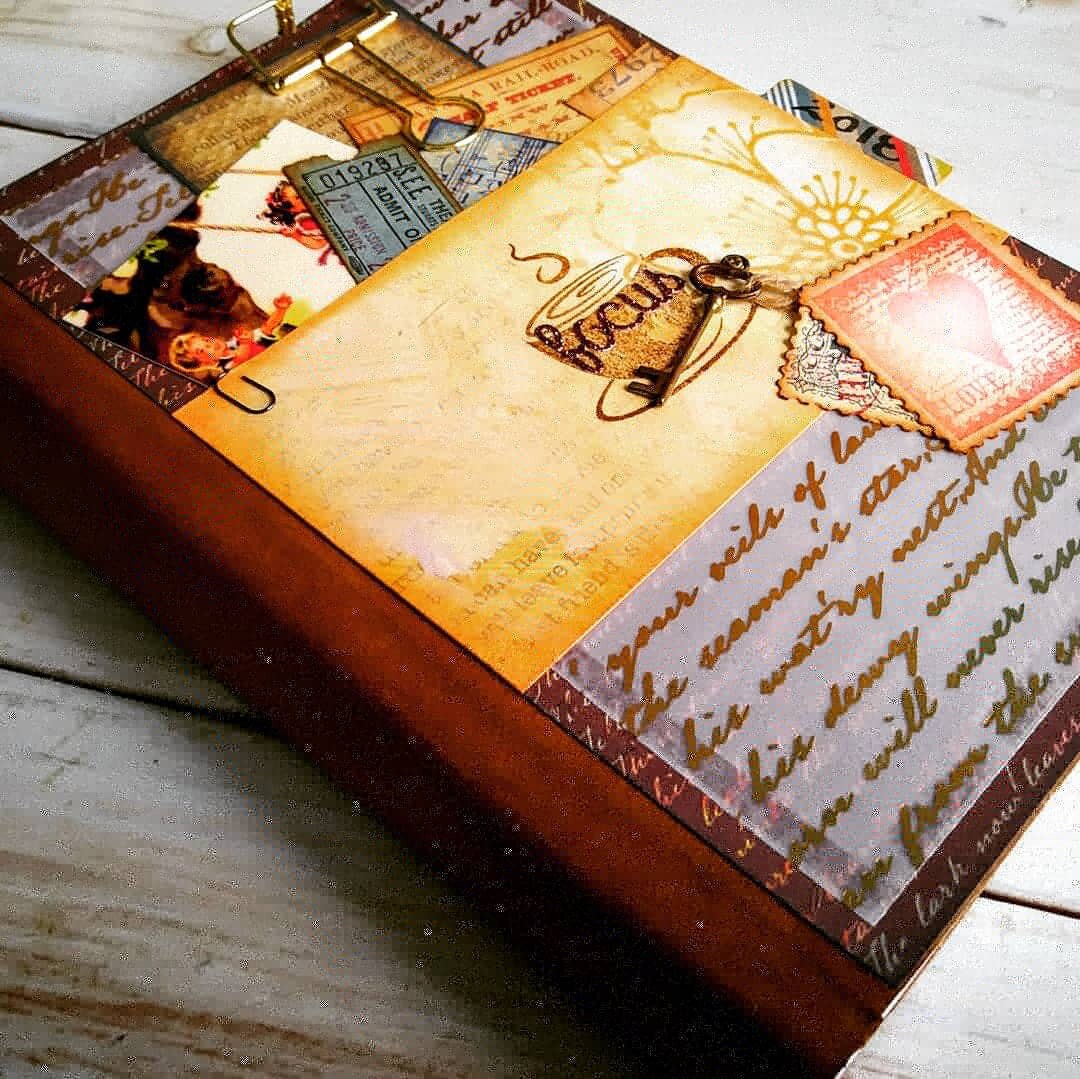 I can't wait for the new year to begin!
Have you picked your One Little Word yet? If so, what is it? 
This is my story. Tell me yours.
#onelittleword #aliedwards #wordoftheyear #newyear #newjournal #handcraftedjournal #journalu #traveljournals #travel #journals #journal #etsyshop #etsy #adventurejournal #adventure #vacationjournal #vacation #tellyourstory #memories #keepsake #roadtrip #journalwriting #write #creative #honeymoon #honeymoonjournal #journaling #journalhabit #handcrafted #letyoursoulspeak